'Under serious threat': New Zealand vows to clean up its polluted waterways
Posted 11/09/2019
Source: The Guardian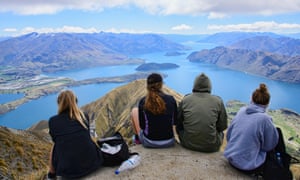 The New Zealand government has announced an ambitious plan to clean up the country's freshwater sources, after years of pollution have made the majority of lakes and rivers unswimmable.
"Our rivers, lakes and wetlands are under serious threat after years of neglect. We can't continue to go on like we are," said environment minister David Parker, announcing the government's action plan two years into its term.
"If we don't fix things now they only get worse and will be more expensive to fix," he said.
According to the environment ministry, two-thirds of all rivers are unswimmable and three-quarters of New Zealand's native freshwater fish species are threatened with extinction.
Read More Here